We don't have dust collection set up just yet, so running the router on the new X-Carve is a messy prospect.  Max Mahoney (Chemistry) has ideas about using the machine for some copper etching labs, so we set about adapting it for a pen.  We fairly quickly found a model of a 3D printable pen holder for the X-Carve (CC BY Duane Northcutt), and printed it out, tapping the holes for M4 screws. PLA surprisingly seems to hold a thread fairly well.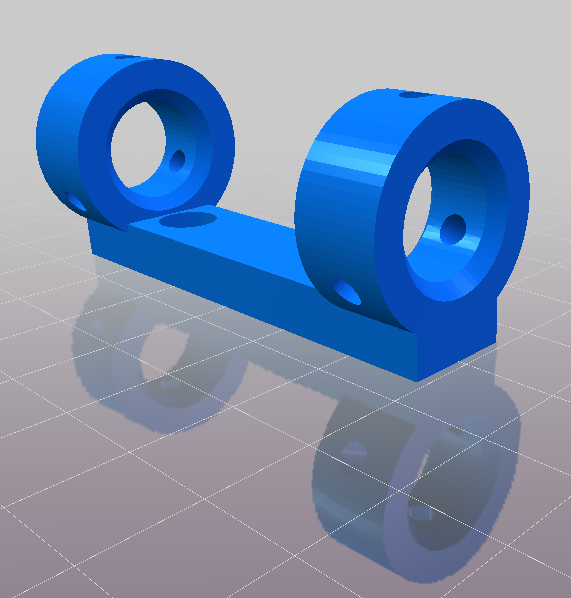 After several experiments with various pens, we were able to successfully draw a pleasing circular Voronoi tessellation using an orange Vis-a-Vis overhead transparency marker on 12″ x 12″ piece of foam core board.
The whole thing took about 36 minutes to complete.  Here's a short, mesmerizing (to me anyway) video of the CNC hard at work.